Little Saturday – Opening night; CODA Dancefest 2021
Månefisken
20. October - Kl 19.00
CODA's guest curators have invited a selection of artists and dancers to an opening night where drag meets sign language, where salsa meets art film – and where everyone is welcome! Opening speech at 8.
Welcome to a Little Saturday unlike any other! Guest curators Anne-Line Lønnbu Kirste, Ulf Nilseng and Luke Pell have envisioned a mid-week party made for all: a space of queer clairvoyance designed for dreams of the future and sensorial pleasure.
During this opening event, an eclectic array of artists – including Lola, Fie, Geiten, Sarjo Sankareh, Dj Penetra Schön, Marianne Heier, Marin Håskjold and Princessilicious – are in charge at Månefisken for one night only. Join us for the first party of the festival; an evening of intimate choreography, film/art installations, post-drag performances, DJs and laughter!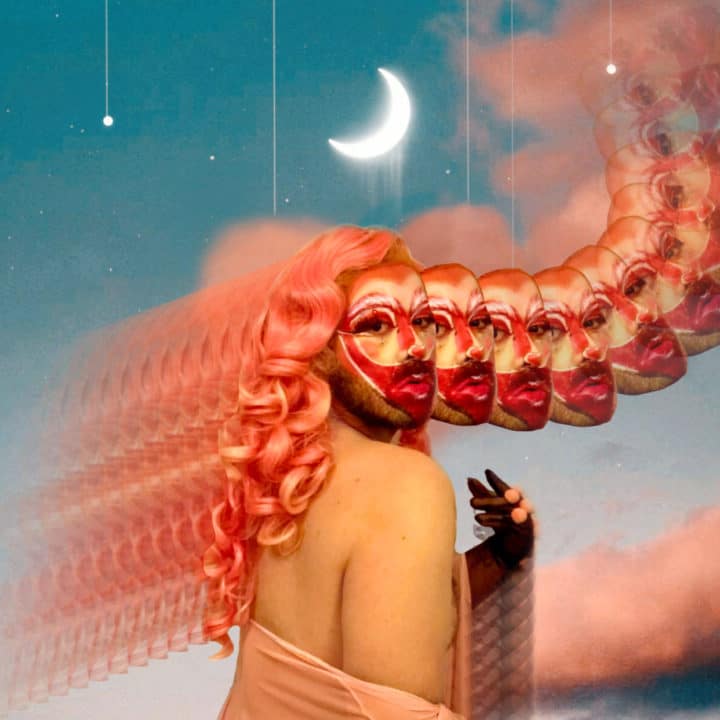 CODA have asked three artists, representing three generations, to work together as guest curators. Ulf Nilsen, Anne-Line Lønnbu Kirste* and Luke Pell** all draw on their own body and personal history in their works – and relate it to a queer identity. .
Ulf Nilseng is a Norwegian dancer and choreographer, based in Oslo. His is a personal, imaginative and physical dance; exploring power, language, prejudice – and the experiences of an outsider. https://www.ulfnilseng.com/ 
*Anne-Line Lønnebu Kirste is a dancer and actor, based in Oslo. https://teatermanu.no/skuespillere/anne-line-l-kirste/
**Luke Pell is an artist based in Scotland, working as a producer, curator, and dramaturg. https://www.lukepellmakes.org/
**Due to covid 19 and travel restrictions, unfortunately Luke Pell cannot be with us on the evening of the event.
*Anne-Line partook in the planning of the event, but as she is on tour she is not present on the night.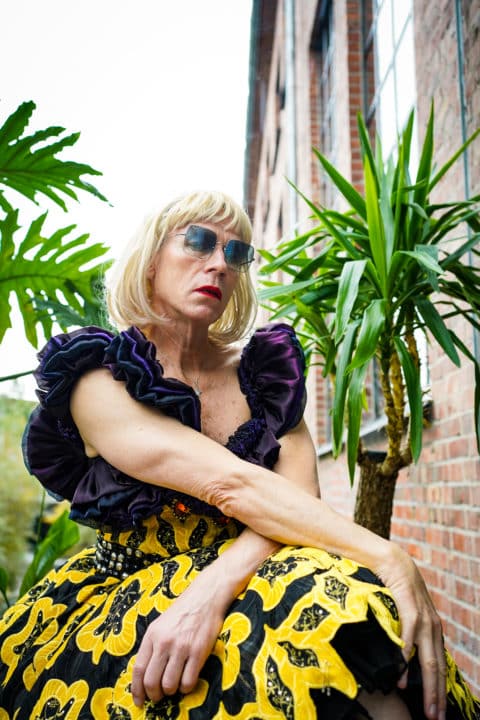 Lola Photo: Achy Ouafik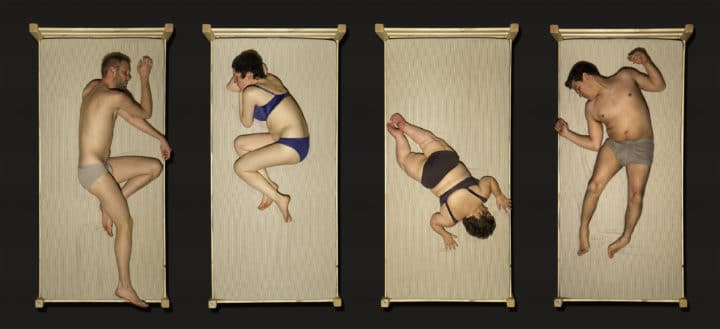 Take me to bed
Take me to Bed is an installation and an invitation; To come closer, be curious, to be with the dances of these particular bodies. Conceived by Luke Pell and Jo Verrent, created in collaboration with artist performers Caroline Bowditch, Janice Parker, Robert Softley Gale and video artist Mark Morreau that explores the dis/comfort of audiences to bodies that are different.
Take me to Bed was created in 2013 whilst Luke and Jo were Associate Artists with Dance Digital. Research supported by a Blank Canvas Residency from Firkin Crane Cork, Arts Council England and production supported by Arts Council England and Summerhall, Edinburgh. Take Me To Bed has been presented at Mobilities Festival, Bedford; Unlimited Festival, Southbank and Aberdeen Art Gallery for Dance Live in 2014; and Dance International Glasgow at Tramway and Dansens Hus Stockholm in 2015. The work was winner of the inaugural Light Moves Screen Dance Festival, Limerick Prize for Best Overall Work in 2014.
Jo Verrent:
Jo is senior producer for Unlimited, a UK based commissioning programme for disabled artists. Her focus is on difference – framed as delicious not divergent.
Mark Morreau:
Mark Moris a digital artist, performer, filmmaker and photographer working with moving bodies in circus, physical theatre and dance.