New team members
In 2023, we have the pleasure of welcoming three new faces to CODA's festival team. Get to know Executive producer  Ida Lousie Sundby, intern Maria Terese Engdahl-Høgåsen and outreach- and access coordinator Sebastian Tjørsland.
– It is always exciting to welcome  new employees to the festival, and a little sad to lose our great Executive producer Frances Gerono Huby after four years at the festival. But the three new members bring their full energy and strong professional contributions, so I'm looking forward to another great festival year, says festival director Stine Nilsen.
Ida Louise Sundby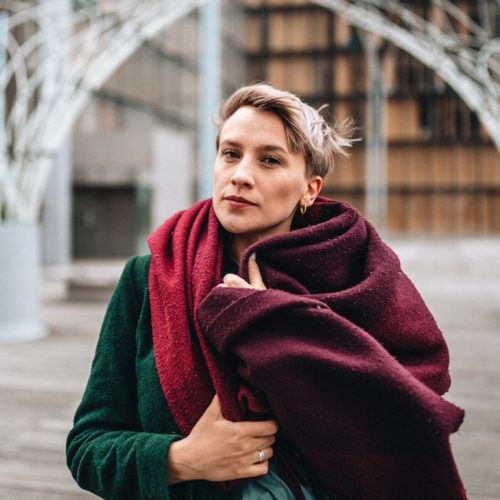 Ida Louise Sundby is 32 years old and connected to the street dance field as a performing dancer, dance teacher and project manager. She is also member of the crew dEEp doWN dopEiZM and teaches waacking at the dance studio Subsdans.
– Since my early 20s, I wanted to be able to help other dancers with administrative matters and therefore chose to take a bachelor's degree in culture and management from BI School of Business, Sundby says.
For the past 12 years, she has been active in Soul Sessions Oslo, where she has acquired relevant expertise through practice, most recently as general manager. In CODA she will now work as a Executive producer 
– I am looking forward to learning and gaining new experiences in a well-established organization such as CODA and being able to contribute my knowledge from another area of teh dance field , says Sundby.
Through her work, she wants to continue to facilitate good and professional conditions for dance artists and contribute so that  more people can enjoy CODA's program and activities.
Maria Terese Engdahl-Høgåsen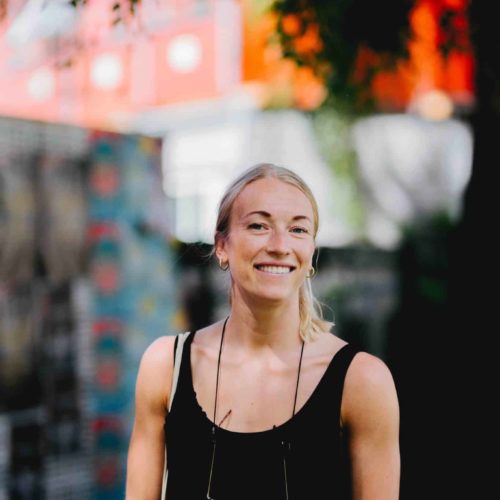 Maria Terese Engdahl-Høgåsen is 32 years old and comes from Oslo. She is trained in sports psychology, with a specialization in dance, and a particular focus on dancers with different functional variations.
She has worked both as a dance teacher, speaker and freelance dance artist for almost 10 years, and has previously been part of CODA's choreographic mentoring programme; Various Nordic voices, and has contributed in various ways to CODA's program for the past three years, last year as a dancer in the production NORMAL. Engdahl-Høgåsen is now taking a master's degree in social analysis and joining CODA as an intern until the summer.
– I hope that my academic and analytical competence, combined with knowledge of the dance field and artistic experience can be useful for CODA, says Engdahl-Høgåsen, and continues:
– Getting the opportunity to work at CODA is fantastic. For me, the festival has always been a great inspiration both as an audience member and as a dance artist. Now I am looking forward to contributing from the inside and gaining more insight into the organization behind the programme.
Sebastian Tjørstad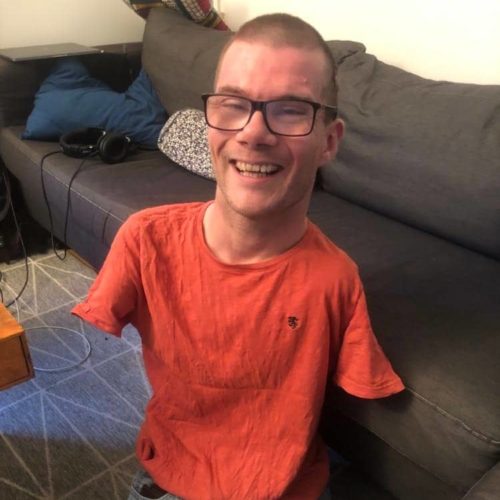 Sebastian Tjørstad is 38 years old and has extensive experience as anartist for over 15 years, as a comedian, dancer and actor. Tjørstad has worked on stage at the Nationaltheatret, Latter, HumorNieu and Black Box. He has also toured with dance and stand-up musicals with DKS Viken. He now takes up the position of outreach and access  coordinator for CODA.
– I am looking forward to contributing and learning about how to make CODA festival a role model for facilitating performing arts for everyone, says Tjørstad,