CODA: SNAP (SOLD OUT)
Den Norske Opera & Ballett
14. October - Kl 18.00
15. October - Kl 17.00
CODA to a party performance with three exclusive commissioned works on the program.

CODA Oslo International Dance Festival turns 20 this year  – a milestone that cannot go uncelebrated!
14th and 15th of October we invite you to the whole evening with not just one, but three brand new works on the program. The three works are created by leading choreographers from home and abroad and put together exclusively for CODA.
The three works are diverse, but have in common that they will surprise, disturb and crawl under your skin. Here is honest, unsentimental dance art, Japanese butoh and sci-fi mythology on one and the same stage. In short, SNAP exposes the possibilities residing in a dancing body.
To snap out of it, to snap awake, to snap at any chance: three works that crawl under your skin and expose the possibilities residing in a dancing body.
We look forward to the anniversary performance!
un-be-known
Fierce physicality and tenderness
Australian Marc Brew was 20 years old and an up-and-coming young dancer when he was left in a wheelchair after a car accident. Today, he is a celebrated choreographer and international leader in developing inclusive dance works.
In un-be-known, nine dancers with and without disabilities come together in a work that combines fierce physicality and tenderness. The result is an honest, unsentimental and deeply human story told through dance.
Gigant
Sci-fi and mythology
Anna and Berit Einemo Frøysland have been part of the Norwegian National Ballet's choreographic efforts since they were launched in 2019.
In the brand-new Gigant, they take us on a journey into a world inspired by both sci-fi and mythology, a bestiary with trolls and jötunn, groke, golem and other enormous beings – powerful yet also with a sense of loneliness and sorrow about them.
The six dancers on the stage use their body parts as pieces of a jigsaw puzzle and give life to creatures far beyond our imagination – performed to a crackling soundscape that is evidence of tremendous forces at play.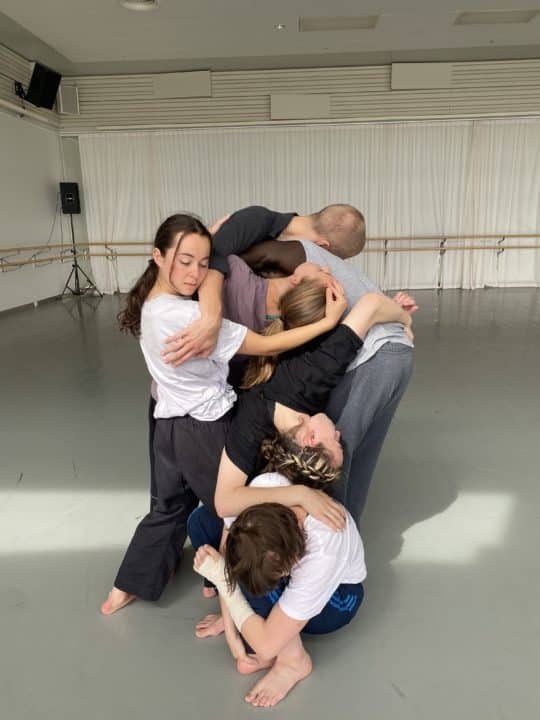 Flower boy
Vulnerable reflection on gender roles and identity
Norwegian-Filipino Carl Aquilizan creates works in an abstract, poetic and often distorted landscape. The solo piece Flower Boy revolves around gender roles in Western and Asian culture. Inspired by butoh – Japanese dance theatre – Aquilizan combines lighting, sound, set design and movement.
Aquilizan has participated in CODA's Creative Lab, a two-year programme in which young choreographers receive guidance and the possibility to build a network.
The National Ballet's choreography initiative is a tripartite collaboration between Norsk Tipping, Talent Norge and the Norwegian Opera & Ballet.
CODA is supported by the Cultural Council, Oslo Municipality, Stiftelsen Dam, Nordic Cultural Contact, Norwegian-Finnish Cultural Fund, Fritt Ord